ReVanced Manager
ReVanced Manager helps you patch Android applications such as YouTube, YT Music, Spotify, Reddit, TikTok & more.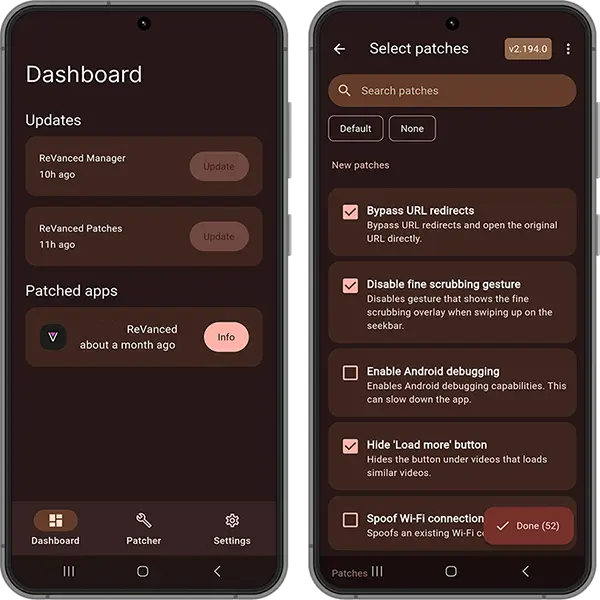 Introduction
Vanced Manager is no longer being updated, and a recent Google notice halts all of its operations, which may mean the app will not work. It may still work on some Android devices, though. Fortunately, this tragedy led to the development of a new ReVanced Manager by a new enthusiastic team that not only blocks ads and adds extra features to YouTube but also other apps such as YT Music, TikTok, Twitch, Reddit, Spotify, and Twitter. Today, we'll look at what makes ReVanced Manager a suitable replacement for the once-popular Vanaced Manager app.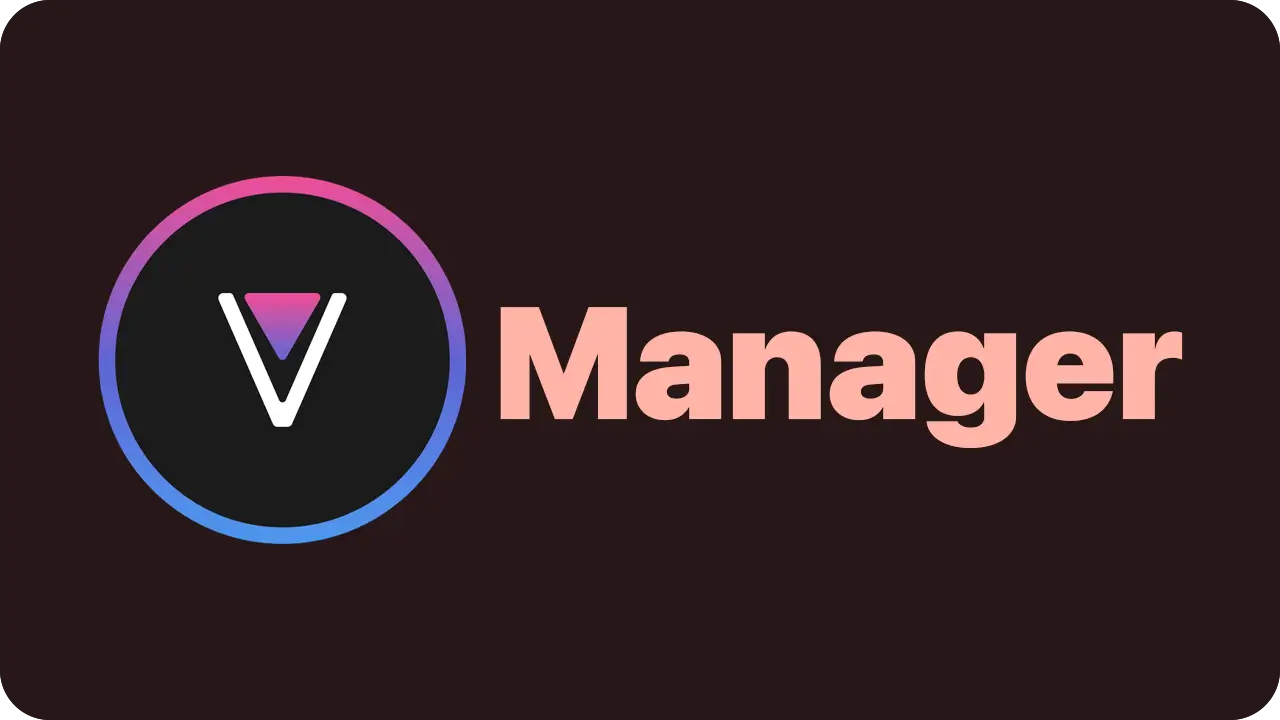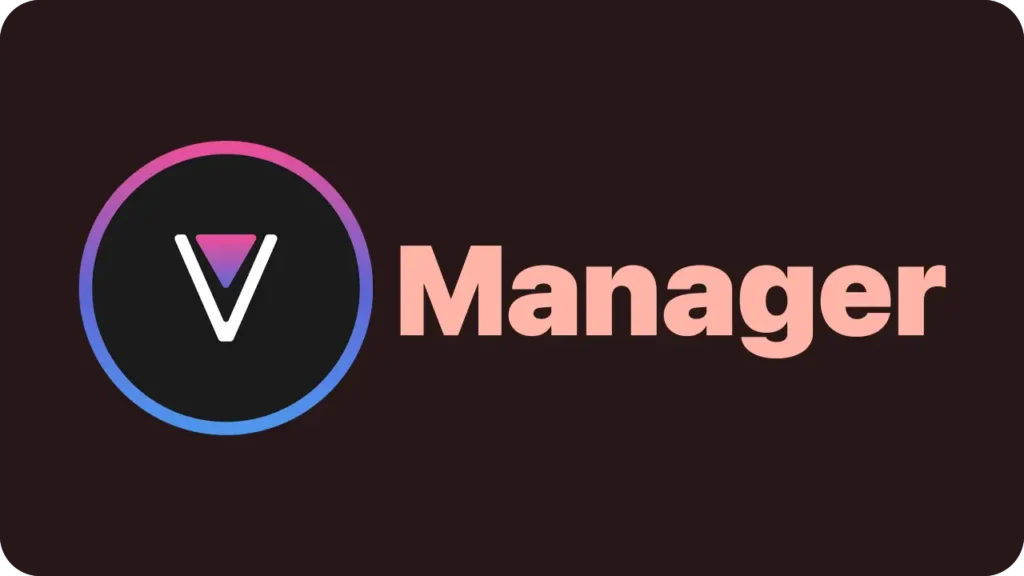 What is ReVanced Manager?
ReVanced is a patcher that alters apps, including YouTube, YouTube Music, Reddit, Twitter, TikTok, and more. Most of these platforms have one feature in common: they are all subscription-based. YouTube and YouTube Music, in particular, demand a subscription to access premium features that remove basic options such as ads and include other advanced services otherwise absent in the free version.
On the other hand, social applications such as Twitter, TikTok, and Reddit have a limited amount of features, and users would be forced to wait for their mods to be published to experience the extra features that most people seek. Without these mods, you'd have to patch the applications yourself, which is another hassle many people would rather avoid. The ReVanced Manager APK was designed to address such concerns.
You can compile and patch features into these social applications all under one roof with the ReVanced Manager APK. You no longer need to download individual mods for each app; instead, utilize ReVanced Manager to inject available updates into your original applications automatically.
App Details
| | |
| --- | --- |
| Name | ReVanced Manager |
| Developer | oSumAtrIX |
| Size | 43 MB |
| Version | 1.17.0 |
| Last updated | November 27, 2023 |
Download
When the ReVanced project was first released, users had to build the APK using GitHub Builder and install the software manually. Many customers who had never previously built programs from open-source sites such as GitHub struggled with this process. Nonetheless, several step-by-step guidelines would have made your job easier.
Today, ReVanced Apps are accessible everywhere and can be downloaded through various third-party sources. However, are those sources trustworthy? The latest version of ReVanced Manager lets you combine and make the ReVanced applications with just a few clicks. You can now quickly generate, bundle, and distribute the APK files. Just open the patches menu and configure the desired app within the manager.
APK FILE
An extensible framework for building application mods.
---
Android 8 or higher is required.
It does not work on some armv7 devices.
This is an ALPHA version. So, it might not work on all of your devices.
Features
The following are some of the fantastic features of our Manager.
Patch Multiple Apps
Gone are the days when you had to download individual mods for Android apps. The ReVanced Manager allows you to patch various apps, including YouTube, YouTube Music, Twitter, Reddit, TikTok, Twitch, Spotify, and more. Choose the app to be patched, apply the necessary fixes, and let ReVanced Manager do the rest while you sit back and relax.
No Ads
ReVanced Manager can assist you in removing advertisements from most Android apps, including Twitter, TikTok, YouTube, and Reddit. This way, you may continue to use those without being disturbed by advertisements.
Patch Original Applications
We've all had to install another mod for applications like Twitter and uninstall the original version for the mod to operate properly. Now, you can eliminate this difficulty by patching the original versions with a custom package name.
Repair Broken Features
Some features of these common applications aren't perfect and come with many bugs. Normally, you'd have to send a bug report to the developers and wait for your issue to be addressed, a process that could take ages, considering you're not the only one sending reports. The ReVanced Manager APK lets you instantly fix most of the issues with different features before sending any reports.
Activate Download Feature
Twitter and TikTok, for example, lack a download tool that allows you to save videos and images from the site to your smartphone. Previously, you had to download mods or a downloader to save these files offline. Still, with the ReVanced Manager APK, you can enable the download feature, which allows you to instantly save media files from these platforms to your Android device.
Premium Logo Branding
The only way to know if you're using the free or paid version of the app is by the logo branding on the main page. YouTube and YouTube Music are known for telling you that you must upgrade your membership to use premium features, but things may be different with the ReVanced Manager. The patcher allows you to access the majority of premium functionality in these social applications and add premium logo branding to your homepage.
Dark Mode & Material UI design
Dark mode increases contrast to help foreground content pop out against darker environments. Material blurs and adds transparency to the backdrop, creating the idea that the foreground and background layers are visually separated. Materials may be coupled with a vibrancy to improve the sensation of depth, making the interface more appealing.
Patcher
This is where you may pick supported applications and fixes. Developers release new fixes for well-known apps. Developers will also introduce additional apps in the future.
Updates
The ReVanced Manager program is constantly updating its fixes. When fresh patches are ready, users are notified, and they can incorporate them into the applicable platforms.
Contributors
The ReVanced Manager application is not a one-person show. It consists of the contributions of several contributors, a team of 10 members, who provide programs to aid in creating the numerous aspects that compose the complete entity of the software. It's a community effort whose primary goal is to spare consumers from downloading several mobile modes and instead patch their existing apps utilizing a single platform.
How to Install ReVanced Manager APK?
Installation of the Manager App is very simple, and everyone can able to install the APK file on their rooted and non-rooted Android devices.
For Non-Rooted Device
Step 1. Download the latest official APK from the above GitHub link.
Step 2. Now, tap on the APK file.
Step 3. Android security system asks you to allow this unknown source. Just enable it.
Step 4. You can see the Installation window. Tap on the Install button.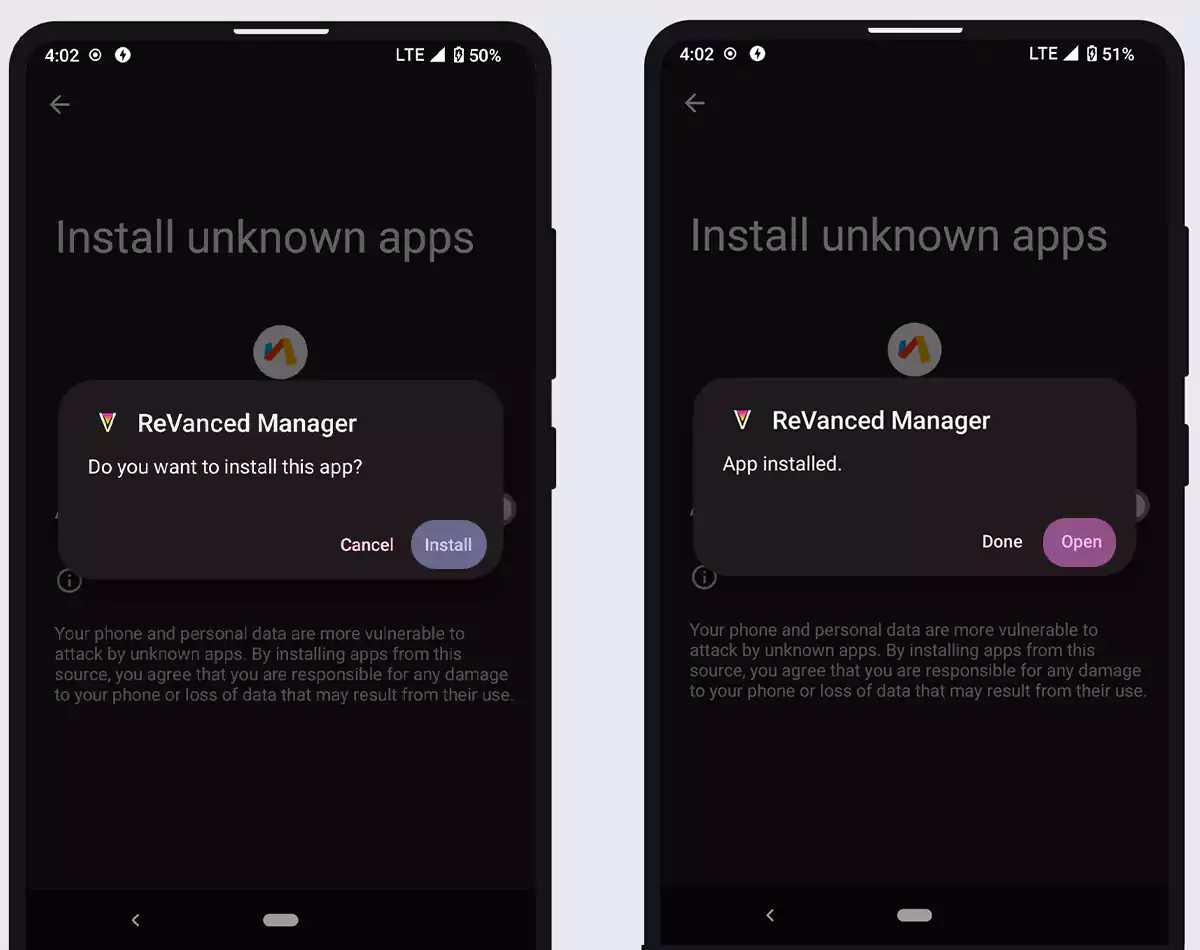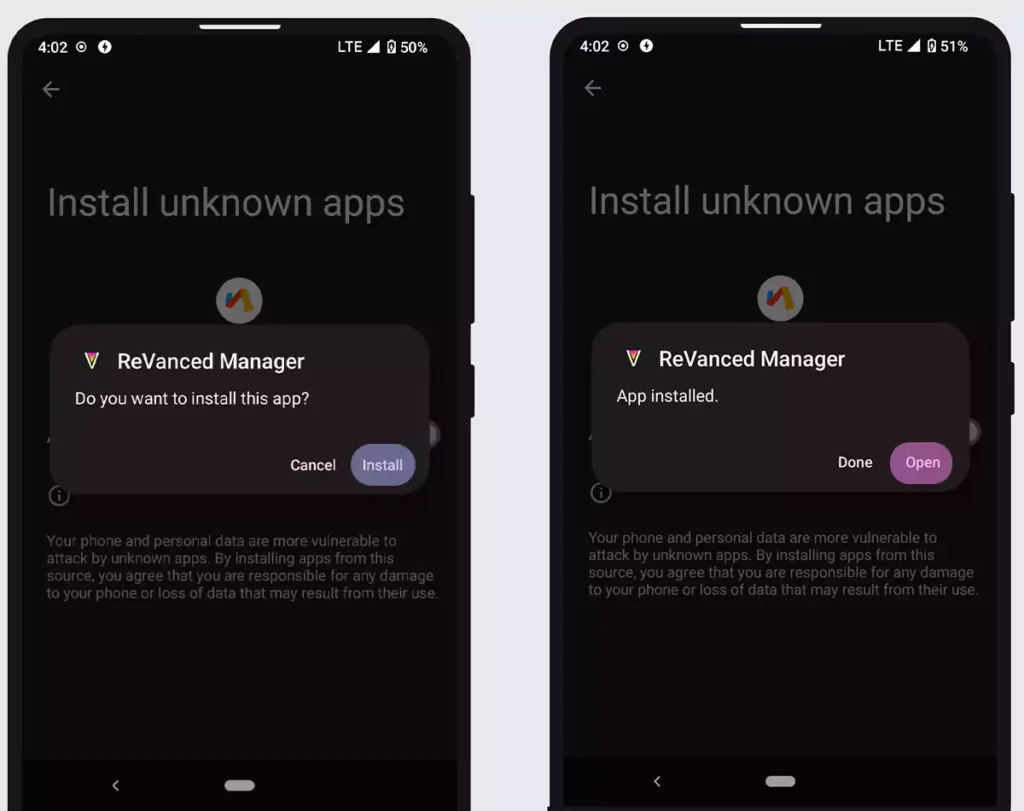 Step 5. Open it.
For Rooted Device
In this procedure, you need to do an extra step called granting root permission to the manager app after following every step mentioned in the non-rooted procedure.
I don't think the root method is beneficial to every application until it requires Google Play services to log in. However, this could remove some extra steps.
One of the most popular apps which require Google Play services is YouTube ReVanced. For this app, you can choose the root method to avoid installing MicroG.
How can we patch apps?
Modifying apps is as easy as ever. With ReVanced Manager, you can easily choose which option to add/remove to/from your desired app. The currently supported apps list can be updated on this GitHub page.
Step 1. You need to download the supported APK from the APKMirror.
Step 2. Open the ReVanced Manager app.
Step 3. Tap on the Patcher option in the menu.
Step 4. Tap on select an application option.
Step 5. Tap on the storage option and select .apk from there.
Step 6. Once you have selected, now tap on the Select Patches option.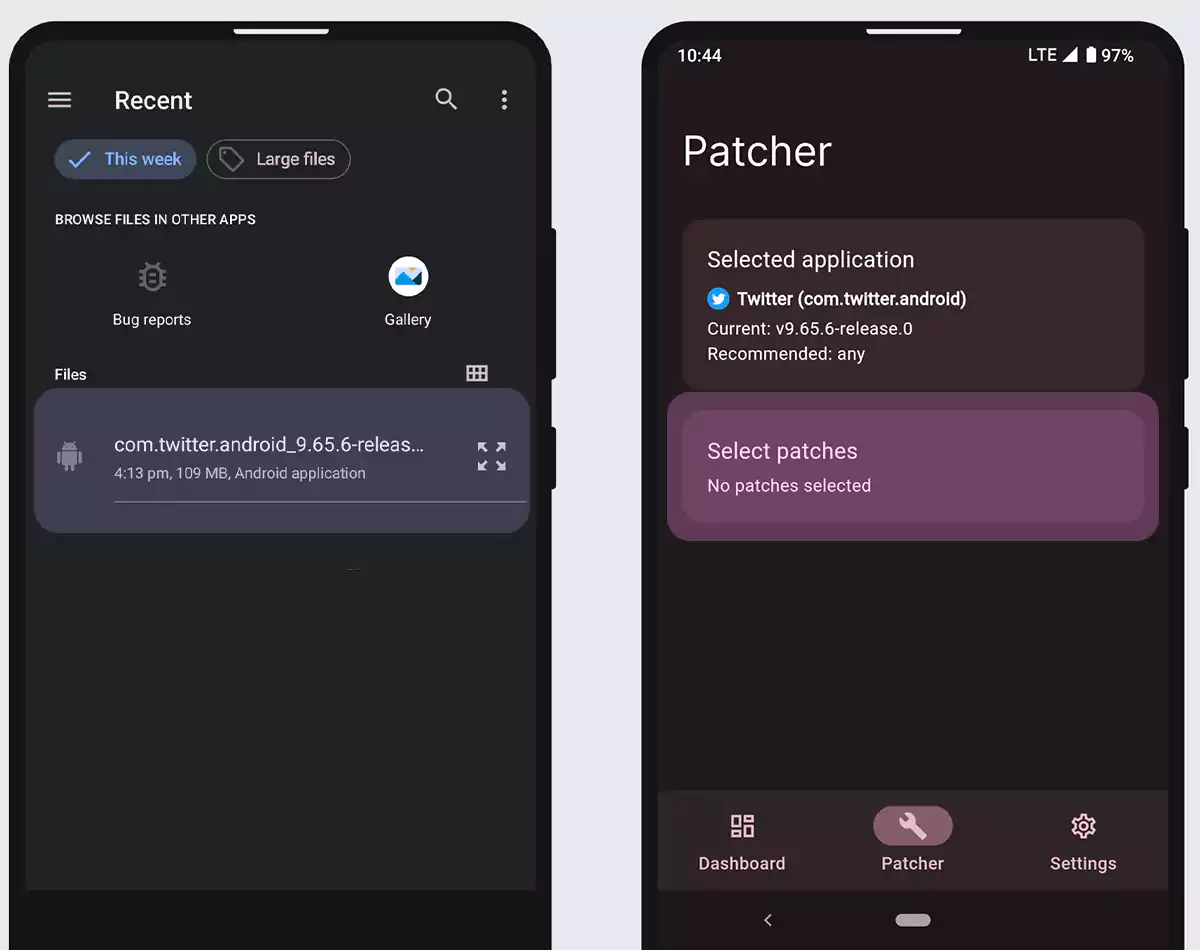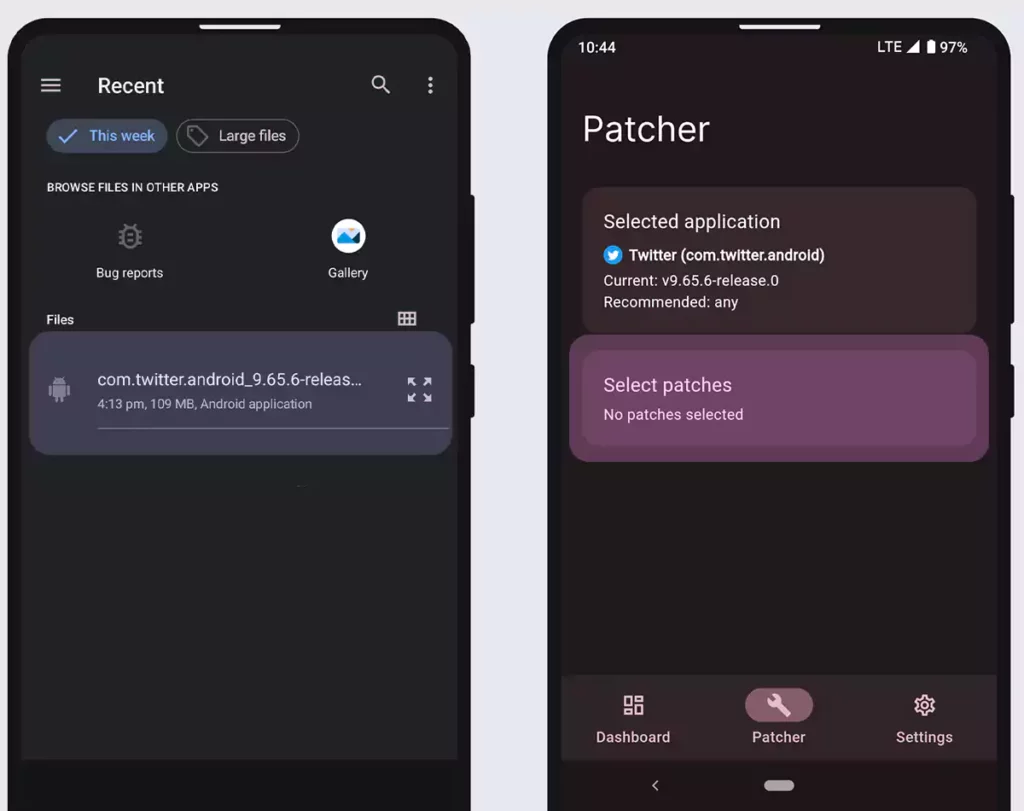 Step 7. Available patches will be visible here. And you need to check whatever you need.
Step 8. Tap on the Done button and then Patch Button.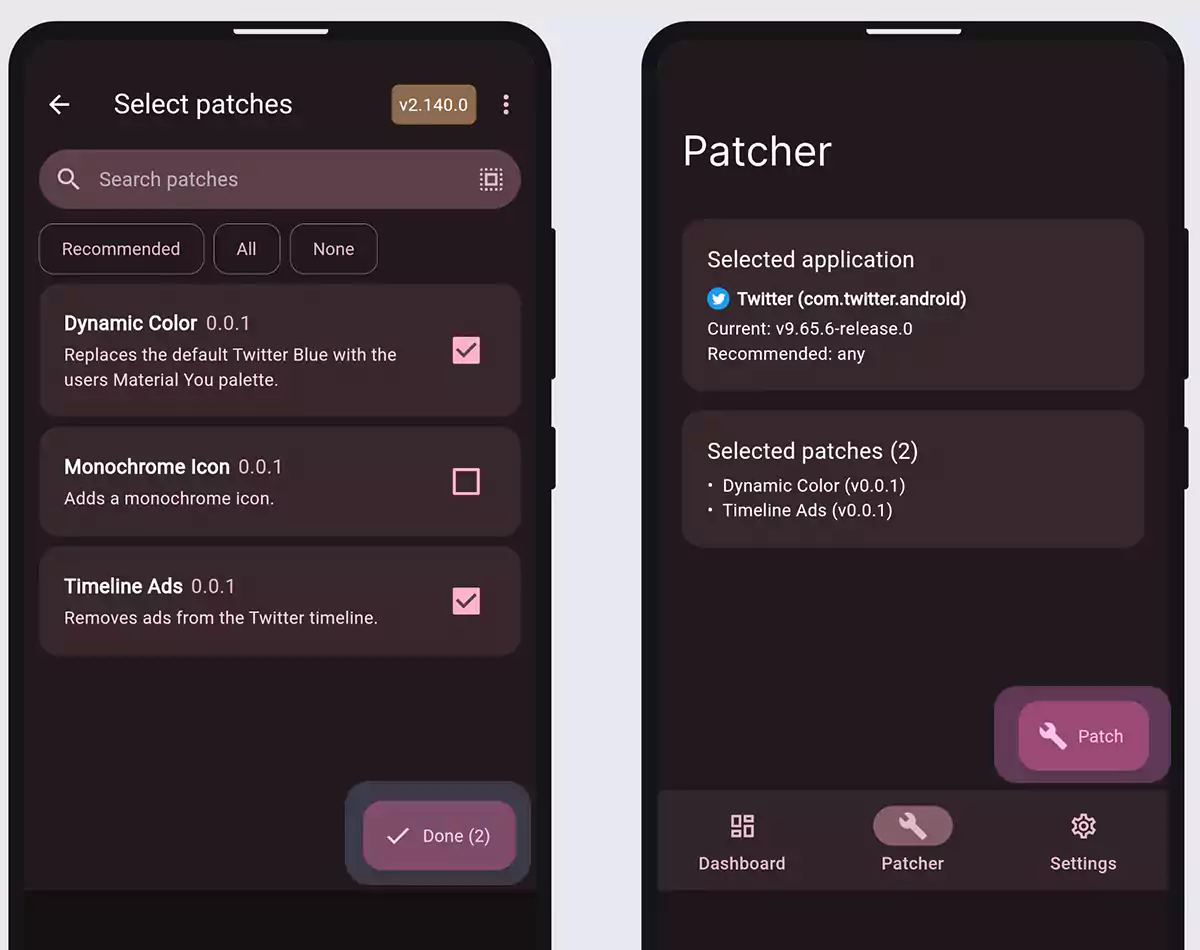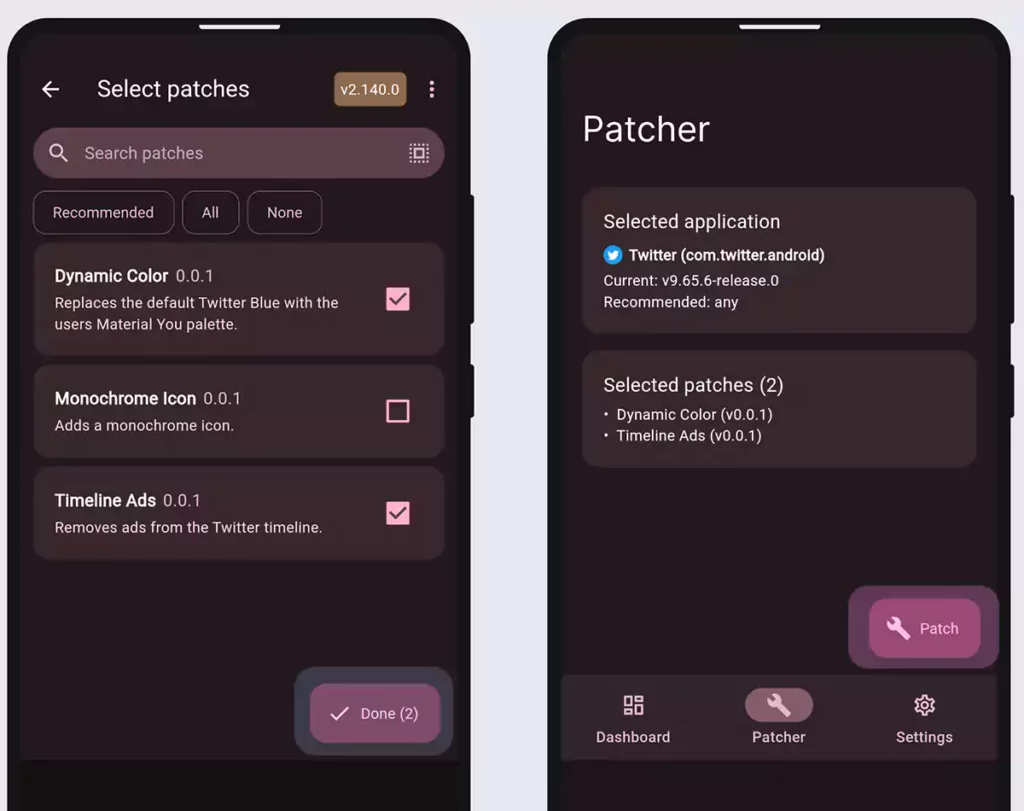 Step 9. It takes time, and then you can see a finished status. Now, tap on the Install button.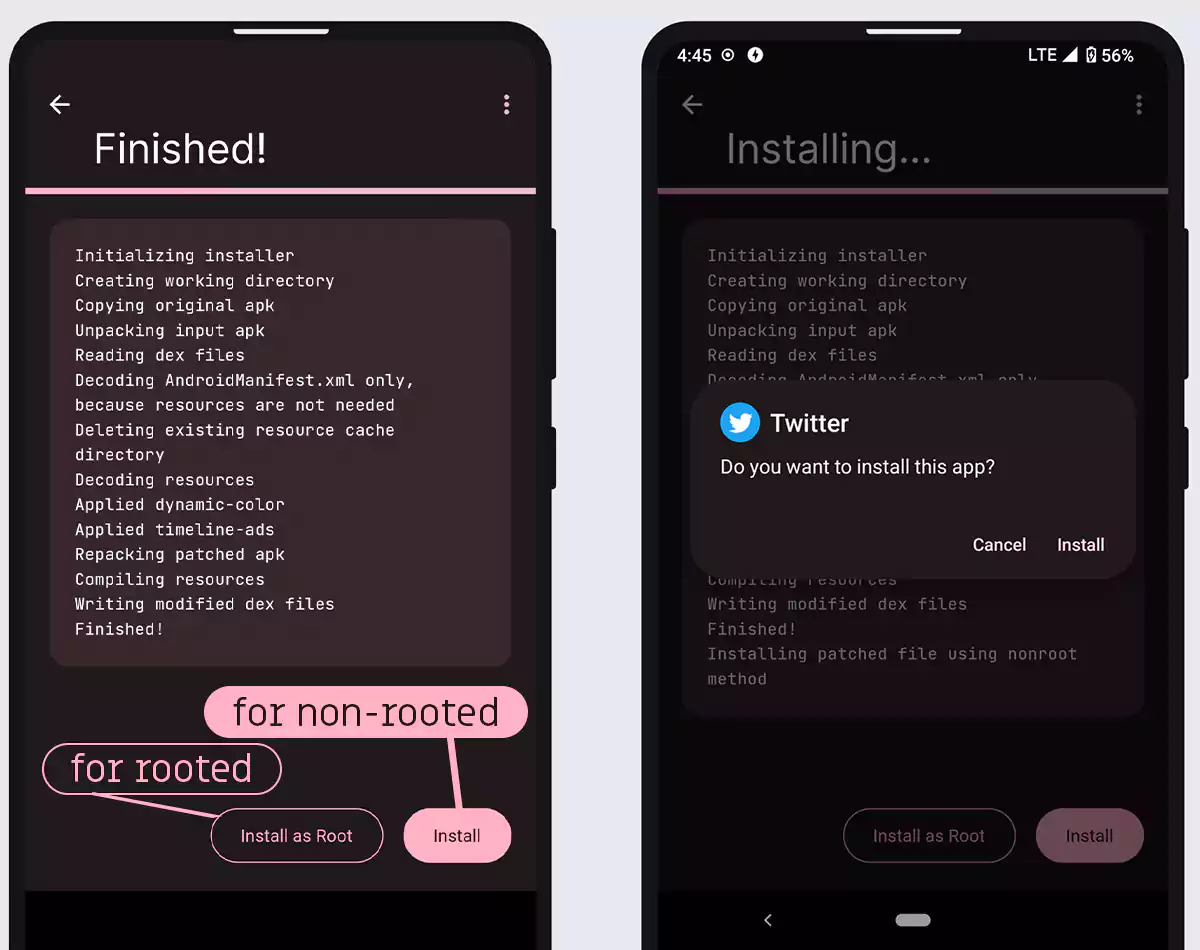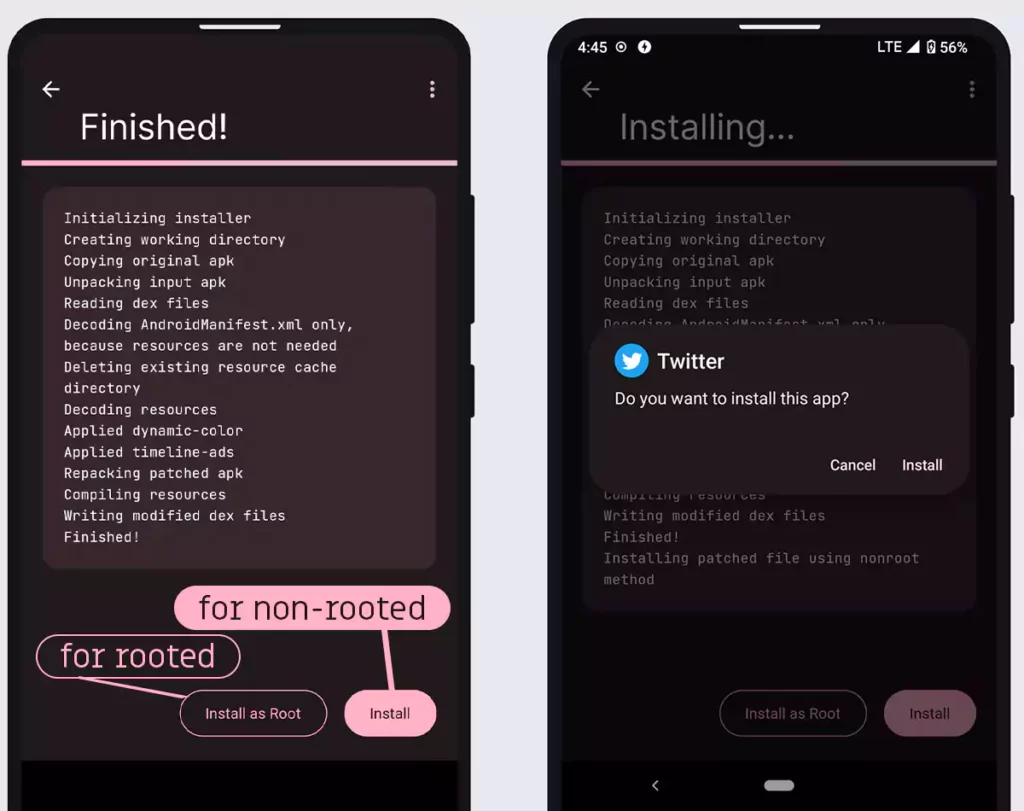 Note: You might see the play protect warning towards the application as it was modified. Just ignore it and tap on install anyway.
Final Words
The ReVanced Manager functions like a department store. You save money and time by purchasing everything you need under one roof. It allows you to patch several apps from a single platform. Take your time and discover everything the App offers you today.